It is that time of year again, Thanksgiving is only a day away and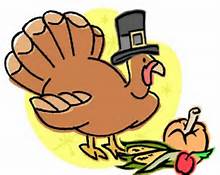 many people will be taking to the roads today after work to be with friends and family. There are a few extra safety precautions you can take after you leave your office before you set out on your travels. If you are trying to make the trip tonight  to try to avoid traffic as much as possible (or even tomorrow) make sure you are prepared.
Here are a few quick tips you might consider:
-          Make sure your cell phone is fully charged
-          Bring a flashlight and make sure the batteries work
-          If you are feeling tired use a rest stop or get a cup of coffee on your way, don't drive  drowsy
-          Check your tires, wipers, and make sure your gas tank is filled
You never know when something could go wrong, so it is always better to be prepared just in case.
For those of you who will be hosting Thanksgiving and not doing the traveling make sure you keep your home and guests safe. The Thanksgiving holiday sees more fires to homes and property damage than your average day. Here are some fire prevention tips:
-          Stay in the kitchen when you are cooking so that you can keep an eye on things, especially something on the stove top
-          Don't wear loose clothing that could accidentally catch fire while you are cooking
-          Test your smoke alarms
-          Keep things that could catch fire away from the stove
-          Make sure the stove or oven is turned off when not in use
-          If you are going to deep fry a turkey, make sure it is outdoors and away from anything that could catch fire
There you have it, a few tips to help make your holiday a bit safer for you. May everyone's travel be safe and have a happy Thanksgiving!